Still Wondering What To Get For Your Beloved Childs For Christmas, Thanks-Giving and The Up-Coming News Year Eve ? Worry No More Because We Have Just The Perfect Choice For You!
A Perfect Creative Toy For Your Kids To Play With And Keep Them Busy For Hours!
Up to 50% Discount

Buy 2 or More and get Free-Shipping!

Inductive Toy Vehicle With Optical Sensor 

that reads the black line drawn on a surface.

If you put the Vehicle somewhere it will run in circles until it finds a line.

The car will run on the line automatically.

Batteries NOT Included

5 Different Models To Choose From!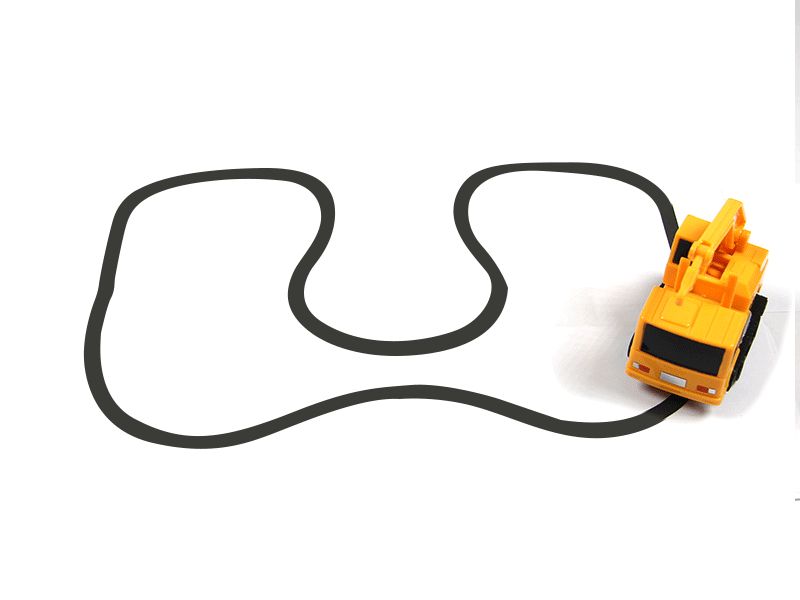 Keep Your Kids Busy For Hours
Package Includes:
1 x Vehicle Of Your Choice.
1 x Magic Pen/Marker.
1 x Instruction Manual.
1 x White Paper With Black Lines.
Age Range: > 3 years old
Scale: 1:24
Material: Plastic
Free-Shipping World-Wide & 14 Days Money Back Guarantee
Your Order Will Take 2-5 Days For Processing and Packaging. After That A Confirmation Email Will Be Delivered To You Containing Tracking Numbers Of Your Products. You Can Use The Tracking Numbers To Track Your Order Anytime On Our Store Or By Using Any Official Website.
During The First 24 Hours After Ordering, You Can Cancel Or Ask For A Refund. After The Products Are Shipped Out, There Is Nothing We Can Do Until You Return The Products.
After Receiving The Items, A 14 Days Period Will Be Available For Return, Exchange and Refund. All You Need To Do Is Return The Items. Note That We Will Not Cover The Return Costs Unless There Are Provable Quality Issues Or Shipping Mistakes.
For More Detailed Demonstration Of Our Shipping and Refund/Return Policies, Please Refer To Our FAQs.
If You Have Any Question, Feel Free To Contact Our Support Team , Or Send Us An Email to support@fancyndandy.com